unifiedserenity
Folks, it's all about controlled opposition.  Russell Brand is the new guru of the alternative truth movement.  Alex Jones and David Icke just love this guy. He is on popular media making fun of the pundits, and I like a lot of what he says, but if you dig a little deeper then the picture of Russell Brand becomes all too plain to see.  There are not a lot of truthers talking about this, and my little blog probably won't be noticed much, but if you agree, I hope you will like this and repost to your favorite social media.  It's time we stand for truth, turn away from this Lucifer loving guru's and expose their lies.
Masonic handshake with Jay Z
All Seeing Eye… what do the words say?
MESSIAH COMPLEX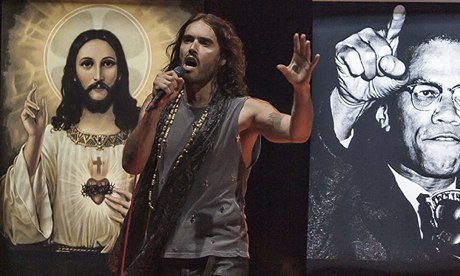 Can you believe this guy?  He is fawned over and made the new voice of common sense and…
View original post 207 more words